Jade Health Care Medical Group
Welcome to Jade Health Care Medical Group
Welcome to Jade Health Care Medical Group, a medical group affiliated with the Chinese Hospital Integrated Health System. We are committed in delivering culturally sensitive, bilingual managed health care in the San Francisco Bay Area.
Please contact us to learn more about the services and network we can provide for you.

Urgent Care Services are Available

Instead of resorting to the emergency department, urgent care can be a quicker, more reliable and cheaper alternative. If your local doctor's office is not open, refer to this list and check if your symptoms account for a trip to the emergency room or instead, your closest urgent care facility.
Bronchitis
Infections
Mild Asthma
Minor Allergic Reactions
Minor Back Pain
Nausea, Vomiting, and Diarrhea
Sore Throat
Sprain, Strain, or Minor Fractures

Bumps, Cuts, and Scrapes
Cold, Cough, Flu, or Fever
Ear or Sinus Pain
Eye Swelling, Irritation, or Redness
Minor Burns
Minor Headache
Minor Rash
Insect and Animal Bites
Jade has partnered with Dignity Health/GoHealth and Direct Urgent Care for Urgent Care Services. You may go to any of the locations listed below for your urgent medical needs.
Direct Urgent Care

San Francisco
55 Pacific Ave
San Francisco,CA 94111
415.200.2099
9am - 6pm
San Francisco
1998 Market St
San Francisco,CA 94102
415.792.6040
9am - 7pm
Cupertino
19600 Vallco Pkwy Ste 170
Cupertino,CA 95014
650.338.4776
9am - 7pm
Mountain View
1150 West El Camino Real
Mountain View, CA 94040
650.695.5008
9am - 7pm
Oakland
411 Grand Ave
Oakland, CA 94610
510.844.4097
8am - 6pm
Berkeley
2920 Telegraph Ave
Berkeley, CA 94705
510.686.3621
10am - 8pm
Vacaville
1679 E Monta Vista Ave
Vacaville, CA 95688
707.624.7400
9am - 7pm
Locations are open daily. Please check website for possible holiday hours.
Visit Direct Urgent Care!
Dignity Health/GoHealth

Castro
2288 Market St
San Francisco, CA 94114
415.964.4855
Cole Valley
930 Cole St Ste. 102
San Francisco, CA 94117
415.964.4789
Daly City
325 Gellert Blvd
Daly City, CA 94015
650.270.2394
Glen Park
2895 Diamond St
San Francisco, CA 94131
415.964.4866
Lower Pacific Heights
1801 Divisadero St
San Francisco, CA 94115
415.965.7944
Lombard
2395 Lombard St
San Francisco, CA 94123
415.796.2242
Market
1600 Market St
San Francisco, CA 94102
415.746.1812
North Beach
170 Columbus Ave Ste 110
San Francisco,CA 94133
415.965.8050
Valencia
1085 Valencia St
San Francisco, CA 94110
415.432.7889
West Portal
199 West Portal Ave
San Francisco, CA 94127
415.821.8798
Piedmont Ave
3900 Piedmont Ave
Oakland, CA 94611
415.432.7899
Mill Valley
750 Redwood Highway, Suite 1204
Mill Valley, CA 94941
415.384.4778
Redwood City
830 Jefferson Ave
Redwood City,CA 94063
650.381.0616
San Bruno
1310 El Camino Real, Unit I/J
San Bruno, CA 94066
650.270.2395
Locations are open 365 days a year. Mon-Fri, 8am-8pm. Sat-Sun, 9am-5pm
Visit GoHealth!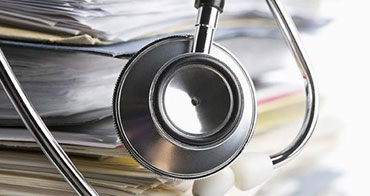 Plans & Services